The legal battle between Craig Wright and David Kleiman could turn Craig's world upside down, with Kleiman carrying the day. According to the reports, Florida Federal Judge Bruce Reinhart has ruled favor of David by rejecting Wright's testimony, declaring that he committed perjury with falsified documents.
The court has reportedly ordered the self-proclaimed Satoshi to turn over 50% of the bitcoin holdings and the intellectual property he held before December 31, 2013, to the estate of Kleiman. Further, Wright cannot oppose the orders but can appeal, which seemingly is on the cards considering half of his worth is into play.
Save the popcorn; there can be more.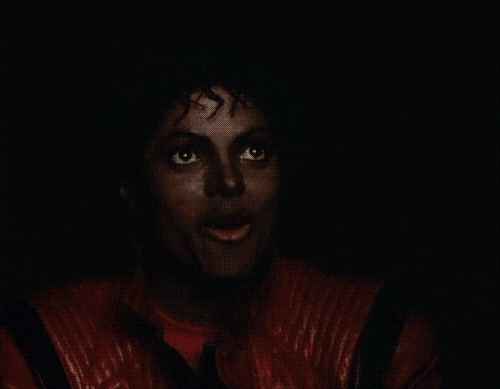 This is not the end. The case has not yet concluded. If Wright's attorney doesn't file any objections, Reinhart's order will be adopted by the District Judge, Beth Bloom, before getting finalized. But, this decision does point to an end of an extended trial.
These are my bitcoins!
The case arose as a dispute over the ownership of bitcoin and bitcoin-related intellectual property. In 2018, Ira Kleiman, David's brother, accused Wright of stealing hundreds of thousands of bitcoins after his sibling's demise. Several declarations state that Craig and David Kleiman mined a substantial amount of the cyber currency together. Where Craig denied the partnership, David was no more to make any confirmations.
Craig Wright likes to beat around the bush.
In his first step of interrogations, Ira queried Wright to identify the "public keys and addresses" of any cryptocurrency he owned. In response, Wright disputed the inquiry, stating it as irrelevant, harassing, oppressive and unneeded for the case. But, the Plaintiffs took a stronghold of the request and denied the further movement of the case.
Per the court's orders, the self-professed bitcoin inventor produced a list but none from December 31, 2013. Wright was consistent in his inability to comply with the requests. He presented the fake evidence of Tulip Trust, alleged encrypted file, and incapacity to identify his bitcoin holdings, which the judge has conclusively rejected. Sadly, Craig Wright just paints black.
Craig's supporters: A mirage?
A large group of people supported Craig Wright. He was presumedly sitting on cloud nine as he even sued those who disagreed with him as Satoshi Nakamoto.
Yes, he did!
What next?
Well, those lawsuits came to nothing.
But this week frames a colorless picture for Wright. Not only is he pushed off the edge by his opponent, but he also stands alone with just one supporter. I think others just vaporized!
Calvin Ayre is the only soldier of Craig's army who stands by his side today. This major supporter seems to sustain on the other side of the world. Ayre continues to argue that Craig is "The Nakamoto."
He tweeted:
The judge ruled Craig and Dave are Satoshi. This is not accurate but its enough to have Craig accurately be referred to as Satoshi as he is saying and this will likely be appealed. The full evidence will be heard in UK cases. https://t.co/s4lrhIeRm5August 27, 2019
This tweet grabbed attention as responses flowed as soon as it was updated, though nothing more than contentions.
Code red for Bitcoin
In an exclusive conversation with Modern Consensus, Wright said he has no choice but to hand over $5 billion in bitcoin to Ira. He stated that he spent more on the project than David. As the outcome, he should unquestionably own more bitcoins than him; but now it's a 50/50 division. The court decision flung some bitcoin users into a bustle of concerns that Kleiman estate might sell the bitcoins and cash the price, leading to a fall in the coin's price.
Craig's erroneous "Judgement."
On the other hand, Wright thinks that the judge implied that he is Satoshi. According to him, the judge ruled that Satoshi Nakamoto was a three-person collaboration possibly comprising Wright, David, and an unknown third person. Also, he admits that the judge won't declare him Satoshi; however, asking him to give 50% share of his bitcoins to Kleiman seems to be an acceptance towards the inventor. But no wonder US copyright registrations do not recognize Wright as Nakamoto.
Craig "Wright" – A living Oxymoron?
If Craig is the bitcoin originator, why doesn't he sign the genesis block? Or he can even showcase some transactional activity from Satoshi's account to prove himself. But he does nothing and then sues the critics! Dr. Wright, why not take an uncomplicated road to travel on? After avoiding the steps to prove yourself, you lash out at people calling you "faketoshi" and "fraud," not fair, Sir!
Are you kidding me?
Something unmissable in the interview was Craig's contradictory statement. He said, "Now the kids will know we have the other $5 billion. And it sucks. Imagine that!"
Umm… Dr. Wright, haven't you claimed to be the creator of the most successful cryptocurrency? And did you not publicize your wealth on social platforms? Are these "facts" not already known to your kids?
Dr. "Wright," doing too much wrong?
Craig Wright, a controversial name in the crypto world, left no chances of putting a double whammy on. He faked documents on Bitcoin creation, including contracts, email correspondences, and Bitmessages, to move Kleiman's assets under his control. He put forward a 2012 trust document that used a font copyrighted in 2015. Besides this, the computer scientist also forged David's signature to get hold of his bitcoins property. A mail he submitted as a piece of evidence in the litigation was found to be another part of the bogus act.
Along with being a liar, he is also a plagiarist. A paper written by him included a good amount of copied data, as revealed by a user:
New plagiarism from Craig Wright — at least 40% of a recent paper was intentionally and blatantly plagiarizedr/btc
Let's sail the ship of Craig's mockery
Although the case is in the final analysis, the end is explicit. The crypto world took over social media like a swarm of bees, buzzing around with comical comments.
A user tweeted how 50% of zero is still zero!
Another user uproariously posted, "The CSW halving came early."
The interesting part isn't the judge ruling against Craig Wright.https://t.co/H3QbqU5kXP
— Peter Todd (@peterktodd) August 26, 2019
** BREAKING NEWS **
The Judge rejects CSW's testimony and finds that perjured himself with falsified documents.
Hahahahahahahahahahahahahahaha see you in Malta you melt!
— Peter McCormack (@PeterMcCormack) August 26, 2019
Do you fear a BTC crash on account of the liquidation of bitcoins worth billions by Klieman or Wright?
Or do you believe BTC's price will remain unaffected as Craig Wright digs his grave?